Congratulations to Julie Aster for winning the final Spring Running Series handicapped race! It was lovely weather and we also had a great time afterwards thanks to Gustaaf's hosting of the brunch.
As expected, Liz showed up to complete her domination for the series title - great job!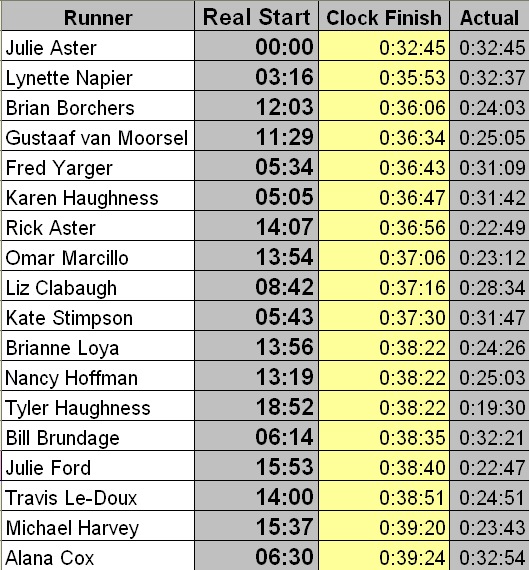 Note: I accidentally cut off Travis Le-Doux and intentionally cut off all the racers who only completed one of the first 3 races.